National Operations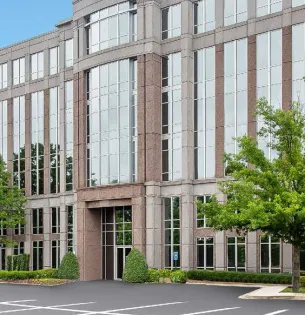 Address
3097 Satellite Blvd. , Suite 400
Duluth, GA 30096
Contact Info
Phone: 770-497-9100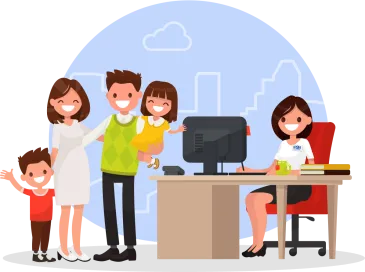 National Operations
At OS National we are building the premier nationwide title insurance agency. Founded on a deeply rooted passion to better serve our customers and their evolving needs, we are approaching title insurance differently – with the customer first. Keeping this at the forefront, we are able to define who we are, what we stand for, and how we will interact with you. And, it is simple. We are not your typical title insurance agency. We are redefining title services.

We believe relationships come first, that customer service is the cornerstone of success, and it is the little things that count. We believe that your success is our success, and we will work with you to ensure that your transactions close timely and that no detail will be overlooked.

Why? Because in today's environment our clients need more. You need more. When it comes to clear title, you need to be able to navigate your way through all types of transactions.
Get Started & Place An Order
Our Title Services are Top-Notch
We work to make every title closing as smooth as possible.
Personalized service

Your transaction is the most important thing to you, and when you work with OS National, it is the most important thing to us. We care about what matters the most, and that is the successful closing of your transaction and the experience that you receive along the way. At OSN, you are not just a customer. You are our business partner, and you can expect to be treated as such. We will work together to make sure your transaction is handled with care, timelines are met, and that your expectations are exceeded. Our team of real estate experts are dedicated to delivering you exceptional service every step of the way.

Local knowledge

When it comes to real estate, it is local, local, local. There is no national real estate market. Every market and community is different, and understanding the specifics about your area is critical. That is why at OS National we are active in our local communities. We understand what is happening, know where there are new developments, keep up to date with new regulations, and see the trends to watch out for. In real estate, local matters. And, when you work with us, you will see that local knowledge makes a world of difference.

Title insurance, escrow & closing expertise

Our team of experienced escrow officers and closers are here to help you navigate the title clearing and closing process. We understand the nuisances of every transaction, whether it is a residential or commercial resale, new construction, refinance or relocation. And, we understand that every customer circumstance is different. This may be your first home, your move up to meet the needs of your expanding family, a downsize, your second home, or an investment property. With OSN, you will receive a tailored experience based on your transaction type and specialized needs. We are easy to access, will anticipate your questions, and are here to help you with the knowledge you need, when you need it.

Remote Online Notary Services (RON)

Real estate closings involve multiple parties and oftentimes, these parties are not physically in the same location as the property they are buying and selling. That's why OSN offers Remote Online Notarization (RON) to our customers.

OSN Pay (Earnest Money Solutions)

No need to make that extra trip to the bank or to coordinate delivery of your payment at the start of your transaction. Now you can simply download the OSN Pay app for your Android or Apple device, and make your payment.