Lenders

We understand your business because we are in your business.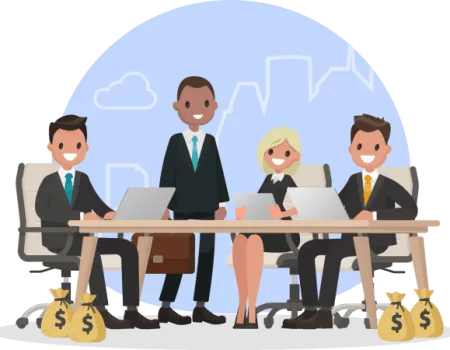 Lenders:
See how we can become your trusted partner.
Whether you are a community bank, credit union, regional player or national lender, at OSN you will find a trusted partner to help grow your business. With our American Land Title Association (ALTA) Title Insurance and Settlement Company Best Practices third party certification, we continue to exceed your expectations to offer certified and trusted title and settlement services. When you work with OSN you will not receive a "one size fits all" service. Instead, you will have a single point of contact who understands the uniqueness of your business, who will work with you to tailor a solution that works best for you and your borrowers.
When you work with OSN, you can expect:

We understand your business because we are in your business.
Service you can trust, by people you trust.
Answers you need, when you need them.
Ask us about eClosing services
Residential Services
Title/Settlement Services

OS National can cover your needs as a lender no matter what your title needs are. From title services relating to closing to ensure that your transaction closes in a priority position with a policy that will protect you to running updates on new construction or providing replacement policies for secondary markets. Any title need you have as a lender, we can service that need. If it is title and dirt we can do it.

Due Diligence

We provide robust due diligence processes and controls backed by our title expertise to ensure that your loans meet your custodian or servicing requirements. From title reviews to securitization, our team of experts can help tailor our due diligence services to your unique quality assurance needs.

Custodian Services

Rest easy, OS National offers custodian services to ensure you are always up to date and accurate on your exception reports. We work with your custodian on anything that may be outstanding so that you do not have to dedicate staff to this. We review everything to make sure it meets your custodian requirements, and provide flexible reporting and tailored solutions for all of your custodial needs.

Post-Closing

Our work does not stop at the closing table. We offer you comprehensive post-closing services including document management, title curative, and policy issuance to give you the confidence you need in today's regulatory environment.

Default Services

The staff at OS National has expertly handled thousands of REO transactions nationally and has won the respect and admiration of lenders, servicers, and asset management companies across the country. OS National understands the reputational risk to clients in default transactions. We do everything with advancing the client's brand in mind.

Secondary Market Services

OS National helps you successfully complete your transactions to the secondary market with our tailored secondary market services. Services include title diligence review, document management, recording services and policy replacement services.