Attorneys

We understand your needs because we are attorneys too.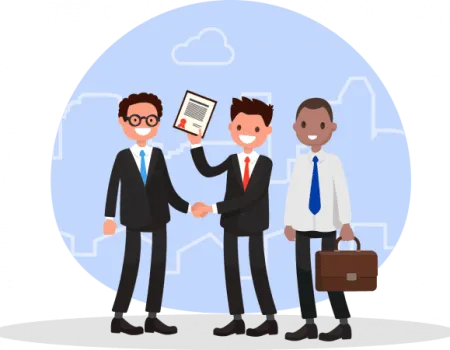 Attorneys:
We are your trusted title and settlement services partner.
At OS National, we go above and beyond to ensure that your transactions are handled with care, timelines are met, and your expectations are exceeded. With our American Land Title Association (ALTA) Title Insurance and Settlement Company Best Practices third party certification, you can count on us to provide certified and trusted title and settlement services. But, we will not stop there. When you work with OSN, you can expect a true partnership where communication and collaboration create custom solutions for your business, and our team operates as an extension of your team. Now that's partnership.
When you work with OSN, you can expect:

Service you can trust, by people you trust.
Answers you need, when you need them.
Peace of mind that your client's closing will go smoothly.
Services
Title/Settlement Services

Our experienced escrow officers and closers help navigate the title clearing process, our seasoned commercial real estate counsel will guide you through the national closing process, and we offer co-insurance solutions for large transactions.

Due Diligence

We provide robust due diligence processes and controls backed by our title expertise to ensure that your requirements are met. From title reviews to securitization, our team of experts can help tailor our due diligence services to your unique quality assurance needs.

Custodian Services

Rest easy, OS National offers custodian services to ensure you are always up to date and accurate on your exception reports. We work with your custodian on anything that may be outstanding so that you do not have to dedicate staff to this. We review everything to make sure it meets your custodian requirements, and provide flexible reporting and tailored solutions for all of your custodial needs.

Securitization Services

When it comes to the secondary market, we are a proven leader and we understand your unique needs. Whether you have document management, diligence or title requirements, OS National can help you with your securitization services.

Bulk Services

This is our sweet spot. We have the ability to singularly manage bulk transactions that encompass multi-state properties through one, centralized office. Talk about efficiency and economies of scale. That's what we do every day, all day.

Credit Facilities

We offer tailored services to help meet your needs. Contact us to discuss what you would like to accomplish, and we will help you, every time.