Purchasers, Sellers, & Borrowers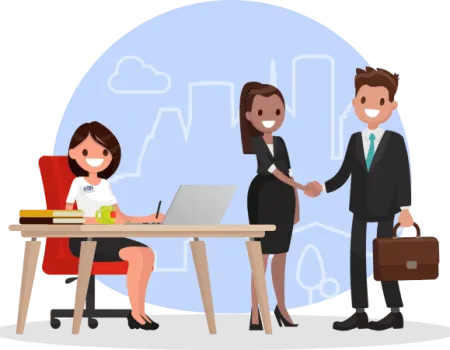 Commercial purchasers, sellers & borrowers:
We are your proven title and settlement services partner.
OS National provides national commercial title insurance and escrow services for every type of commercial transactions. We have the ability to handle simple single-site commercial transactions to complicated multi-state/multi-property transactions. Our service platform is built on leveraging close relationships with the premier national underwriters, and combining that with experienced legal counsel and staff with expertise in handling all forms of commercial transactions. Our expertise extends to subordinations, easements, workouts, loan modifications, foreclosures, and loan defaults. Our goal is to provide nimble and creative strategies to meet your transactional needs and exceed your expectations.
When you work with OSN, you can expect:

Service you can trust, by people you trust.
Answers you need, when you need them.
Peace of mind that your project will be on time and under budget.
Commercial Services
Title/Settlement Services

Our experienced escrow officers and closers help navigate the title clearing process, our seasoned commercial real estate counsel will guide you through the national closing process, and we offer co-insurance solutions for large transactions.

Due Diligence

We provide robust due diligence processes and controls backed by our title expertise to ensure that your requirements are met. From title reviews to securitization, our team of experts can help tailor our due diligence services to your unique quality assurance needs.

Bulk Services

This is our sweet spot. We have the ability to singularly manage bulk transactions that encompass multi-state properties through one, centralized office. Talk about efficiency and economies of scale. That's what we do every day, all day.

Securitization Services

When it comes to the secondary market, we are a proven leader and we understand your unique needs. Whether you have document management, diligence or title requirements, OS National can help you with your securitization services.

Credit Facilities

We offer tailored services to help meet your needs. Contact us to discuss what you would like to accomplish, and we will help you, every time.